Inspiration for wedding guest looks
Wedding season is upon us, ladies. Just because I was only a wedding guest once this year, doesn't mean the same is true for you! If there's anything I learned from my wedding guest marathon last year, it's that sinking into the mood and trend of the event is both fun and a great fashion opportunity! So embrace the chance to amp up your typical style choices and put some thought...
The classiest dames of Cannes
Mmm, Cannes. You give me a hearty dose of red carpet when I'm jonesing for awards season to come back. Designers are not playing around at this southern France affair & there's better fashion here than most of the year. I also appreciate the global collection of legitimate actors, producers, writers, etc., who show up in their chicest to give some well-deserved face time to great...
Caffeinated mani & summer shopping savings
This mani moment is courtesy of my new favorite pink. It's like a glossy, fresh, frosted donut on my nails.  Essie Neo Whimsical for the win. Between the Starbucks (which is a treat for me, not a daily thing, so I like to make a big deal about it & how happy it makes me) and this fresh mani, Friday is off to a good start. The little things, dolls. Neo Whimsical is an opaque,...
I'm pleating you
For a cool, spring evening downtown. Live music & drinks.  Pretty pink pleated maxi. Seasonally on-point. Bolstered by black; the color of classic, urban, un-fussiness. Tan booties for a bit of lift with tons of comfort for hours of standing & walking. Tresses are curled & easy-going. This is a great alternative if you're not in the mood for jeans, heels & a top and...
Eenie, Meenie, Mani, Mo.
When you want an easy color that will shine with any look, but you're just not in the mood for a nude or pale pink… …go for a rose gold. Mani of the Moment brought to you by Essie Penny Talk.  I would definitely consider this a neutral. Just like your jewelry, a metallic nail color will blend into any outfit you pair it with. It doesn't really count as an additional...
Color please: Design seed inspiration
The scene out my window is lacking variation or vibrancy. Gray skies, dull earth, rain/snow that blurs everything into a chill shroud. While gray is one of my favorite colors, that's not the point. I have spent months (and then a few more months) appreciating the sharp, dark branches, hugged with plush snow; a quiet, soft landscape of monochrome and muted tones. I love that sh*t, don't...
fashion appliCAITion: Wedding guest
It seems my role as a wedding guest is feast (last year) or famine (this year). Instead of a wedding guest series, this is all you get!  A lovely wedding that narrowly escaped the spring snowstorms that had been beating us senseless, like a slip of paper under the door. Thankfully, that meant we could all go along with our planned spring attire. Inspiration appliCAITion This dress was the...
Mani of the moment
It wouldn't have been a good weekend without some good vino. And a chic, pale polish. OPI Bubble Bath Bubble Bath is my all-time favorite, go-to, must-have pale polish for ultimate class and sophistication. It's understated without being boring; it's feminine, versatile, and pretty. This OPI shade is a light blush pink that really looks more like a nude on my hands because...
Fashionology: How to cope with trend overload
A few thoughts on being a victim of trends, namely, how to prevent it. It can be really overwhelming to see your favorite stores overloaded with new trends, things you don't own, feel like you should be wearing, etc. So let's chat about how to stay in control and pick trends that really flatter you & reflect your personality, whilst preventing yourself from crumbling under the...
Just another mani Monday...
Along with the cheap & easy 1980s pop culture reference, I bring you nail color inspiration with my mani-of-the-moment.  OPI Ate Berries in the Canaries A cool, rich, fuchsia berry that is strong enough for cold weather; feminine and cute enough for spring. It's a good adult pink that is office appropriate, but still super fun for special occasions and warm weather. I think this...
Daydreaming: Coachella
What do you call a set of looks that you can't actually wear to the event you created them for? You're just dreamin', honey. Coachella is not only a flight's distance away, but as per usual, it's sold out. The dual-weekend desert fest has such a distinct style, I couldn't help but get inspired. Plus, there's no good reason you couldn't implement this aesthetic into your summer looks. Maybe...
My name is Caitlin and I love nail polish
too much. so much, a perfect amount, and I don't care who knows it. I will shout it from the roof tops. Delicate, tiny blinks of rich color, enhancing every outfit & skin tone. Feminine. Cute. It's a way to be really on-trend or perfectly classic in a subtle, inexpensive way…unless you count Dior, YSL or Chanel. I would say that it's not worth $20 for a bottle of nail...
Fashion appliCAITion: Chilly Easter
What kind of a self-proclaimed stylist would I be if I didn't love a good fashion challenge?  Cold weather (patches of snow, blustery winds, cool temps) x Easter (spring holiday, traditionally loaded with pastel & warmth) = challenge accepted That is the extent of my aptitude and interest in math.  Easter is totally different every year. We have everything from bright green grass and...
Outfitspiration: Winter-to-spring transition
I realized this morning, when I threw on my old faithful outfit, that transitioning through seasons always takes a little more effort. I can tell that I'm just not up for a challenge when I dress in my fall-back look: skinnies or leggings, long tank, cardi, scarf, flats or a low wedge. It never fails. This outfit always looks pulled together, not too fancy, comfortable, and easy for a Friday...
Major fashion appliCAITion: Carib cruising
Here we are - the mother ship of fashion appliCAITions. Just got back from a Caribbean cruise and I've compiled my dinner looks for your inspiration. As I described in the packing post, these looks are the result of a fun Sunday outfit planning session. I was handsomely rewarded for my preparations by skipping the 'what should I wear tonight?' song & dance, and just putting...
Outfit planning at its finest: Caribbean...
I've already mentioned a few ways to plan your outfits, but this time I've got a special project to really show you how I do it. When I travel anywhere for more than a few days, especially when the climate & location is vastly different from where I am now, I take some extra time to plan my outfits. It starts like this:  In this case, I'm preparing for a trip to the...
Fashion Quandaries: Casual Friday
Why do people subconsciously feel obligated to wear jeans and *tennis shoes just because it's Casual Friday? Is that the outfit you long to wear every day of the week, and Friday is your free ticket to ride? Or are you conforming because jeans have to be for Fridays because, just because, okay? If jeans weren't considered the go-to item on Casual Friday, if that precedent...
Weakness for chicness: THE OSCARS
Well well well. It seems there was a fashion gem hidden inside of the Oscars, like a Russian nesting doll. The Vanity Fair after party looks were not only chic-as-hell, but they out-staged some of their Main Event Red Carpet counterparts. So. That means we're gonna break this down because there's a lot of fashion to uncover.  Let's start with the Oscars red carpet. Amy Adams in...
Fashion appliCAITion: Valentines & dancey times
I have two events to highlight for you. One is a bit crazy, the other is classy. Both were very enjoyable evenings. For my feature on Friday's fashion choices, I'm happy to include my best lady friend, ex-roommate, MOH (Is a lady still your maid-of-honor after your wedding? Can I have a MOH for life?) and fashion partner, Nemo a.k.a Sarah.  We dressed our outsides to match our...
FashINSPIRATION: Winter color palette
Happy Friday, dolls. Here's some inspiration for a sophisticated, wintery, color palette to get you through February. Black, white & gray is classic, chic and fits right in with nature's stark winter coloring. Shades of green add a crisp, cool pop of color that compliments the chill.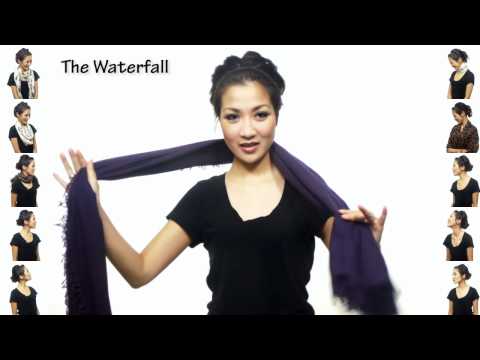 One day, five ways: Valentine's day
Looking for some outfit inspiration for Vday? I've included a range of cozy, cute, classy & way chic ensembles, so I hope the looks below give you a few ideas to play with. The biggest (and funnest) part about Valentine's Day looks, is the color; rich, romantic, sultry color. And there's no one way to win with this palette! You've got plenty of time to dig through your...
On the flight to Los Cabos, I re-watched a little fashion bio-pic that I stumbled on a few years ago and really enjoyed: Coco Chanel. This poignant película focuses on Coco's early days; her romantic misadventures, her struggling hat business & work as a seamstress, life in France during the war and how her self-assurance and fervent creativity produced one of the most iconic fashion...
Weakness for chicness: SAG-AFTRA red carpet gems
Apologies for the hiatus, dolls. I was vacationing in Los Cabos sans internet. What a deliciously warm, relaxing break it was. I had grand plans to snap shots of my resortwear and give you a little run-down of how I packed for the week, but two things prevented that from happening: 1) I was entranced by the ocean breeze, warmth, yoga and mojitos, that I completely forgot about taking pics. 2) I...
Dear actress, let me be your stylist.
In lieu of being a professional stylist, an actress who attends award shows or anyone who legitimately puts together red carpet looks, I'm funneling my creative juices into Polyvore. I get so inspired by the glamour that awards season pushes forward, I just had to put together a few looks of my own.  I'm counting on the SAGs & Oscars to really bring it, as I was not totally blown...
Weakness for chicness: Golden Globes gems
The GGs produced a handful of highlights, including hosts that actually killed it (Amy & Tina should host every award show until the end of time), the funniest presenting pair I can remember (Will & Kristen. #SNL #ftw), everyone bitching about how cold it was (at 50 degrees, GEEZ.), and lastly, a lovely collection of dresses.  If you had told me that these ladies all talked beforehand and...
The monochromatic fashion challenge
This is the product of a clever idea to design looks based on themes. I really had fun with the monochromatic idea, which is how I ended up with six sets devoted to six lovely cities & neighborhoods. Creating looks like these takes a bit more artistic touch than allowing yourself the ability to mix colors or tone down an outfit with a neutral. For daily wear, there is a fine line between chic...
The crushiest of style crushes: Olivia Palermo
OP is the holy grail of fashionable women. Fashionable is actually a vast understatement. Her body is constantly adorned with the most sumptuous fabrics, intricate details, beautifully considerate cuts, the cutest & chicest accessories in the world, and often times, this explosion of stylistic perfection is accompanied by a gorgeous man and/or a cute little dog.  Needless to say, she has a...
Fashion appliCAITion: Holiday series finale
And it ended with New Years Eve. The sparkliest of holiday apparel. I had a tough time landing on my look; there are just so many ways to do Glam Party Animal. I decided on black, mesh & sequin, and was totally happy with how it turned out.  Inspiration AppliCAITion   Cheers! So, I mentioned that I spent a lot of time hemming & hawing about my look. While I just felt silly, there is...
Fashion appliCAITion: Holiday series pt. 4
There are two parts of the year that I find myself most excited for, cherish the most deeply in the midst of it and miss the most fiercely at its departure: Christmas and Summer Cabin Week. It's also during these times that I'm the most giddy, free, nostalgic and melodramatic. Sure, I enjoy myself during those "other times" of the year, but it's just never as cool as...
Fashion appliCAITion: Holiday series pt. 3
Sometimes when an evening is planned, you know w/o a doubt that it will be fabulous. This was the case with Family Holiday Festivities Sunday, i.e last night. We started with the Nutcracker ballet at the Cowles Center downtown Minneapolis, followed by drinks at the Local, then dinner at cozy Zelo. Our booth at dinner was conveniently located at the window overlooking Nicollet, and we happened to...
Fashion appliCAITion: Holiday series pt. 2
Sometimes I feel like Mad Men's Betty (minus the cheating husband, drinking problem, and mental health issues). So often during her marriage to Don, she accompanied him to various work-related events; dressed up, wife-of-the-businessman, always a drink in-hand. And last weekend that was me. I joined C at his regional office holiday party. "Festive holiday attire" was the...
Fashionology: Outfit planning
The secret (not anymore) to my Fashion AppliCAITion posts is planning. Whether you're a natural organizer (like moi) or not, a little prep work is completely worth it. There are enough rushed, stressful moments of life; why make fashion one of them? Additionally, once you get into the swing of outfit planning, you will definitely see your creative edge getting stronger.  There are a...
Fashion appliCAITion: Holidays pt. 1
Back from my hiatus, dolls. Hope you all had a lovely Thanksgiving! As promised, I've started a new series of looks for the holiday season. So let's get right to it! Inspiration AppliCAITion Two (hubs & bro) of my three (dad, too) favorite guys in the world.  **Also, please excuse C's mustache. He's been participating in Movember, which consists of him...
Men's holiday fashion
Dear Men,  I wanted to give you some of my undivided attention with a post devoted to your holiday apparel preparations. Maybe you're meeting the gf's family over the holidays and want to show everyone how effing put-together & on-point you are. Perhaps your wife is sick of seeing you in the same three sweaters every time she asks you to "dress nice." Or what about...
Fashionology: Stay warm without looking like a...
Well. It snowed this morning. Our land of 10,000 is quickly turning back into a frozen tundra. The concept of bundling up seems pretty straightforward. And it is, if you don't care how it looks. If you do care, you've come to the right place. You can wear a wool coat, scarf-hat-gloves combo, boots, clothes underneath, and either look frumpy and feel heavy, or look chic and feel snug...
Fashion appliCAITion: Wedding guest series pt. 7
The grand finale of wedding season was a delightful late fall soiree. The ceremony was in a cozy, woodsy church and we celebrated at the Wabasha Caves in St. Paul. For my last wedding guest outfit, I wanted to be lacey, demure and very November.  Inspiration AppliCAITion My husband was a groomsmen, so while he having pre-wedding brunch with the guys, I had a long time to get ready at home....